OSCAL 2022 group photo
The conference lasts two consecutive days, it has:
two parallel presentation tracks
one workshop track
a designated area for infobooths by various open source projects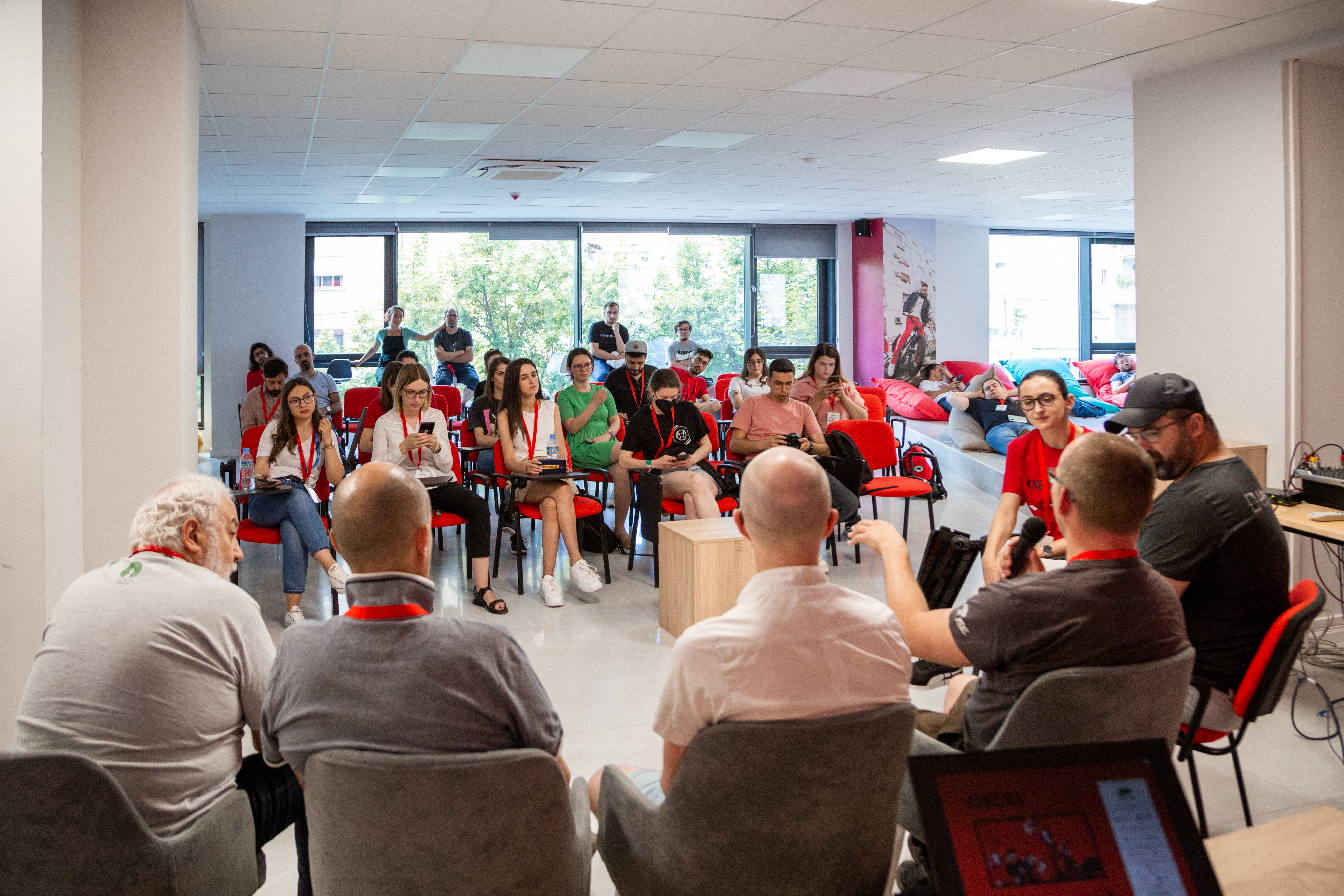 Infobooths
The conference had 7 infobooths this year:
LibreOffice
Zextras
openSUSE
Fedora
phpList
Network of Albanian Women in STEM (NAW STEM)
Open Labs Hackerspace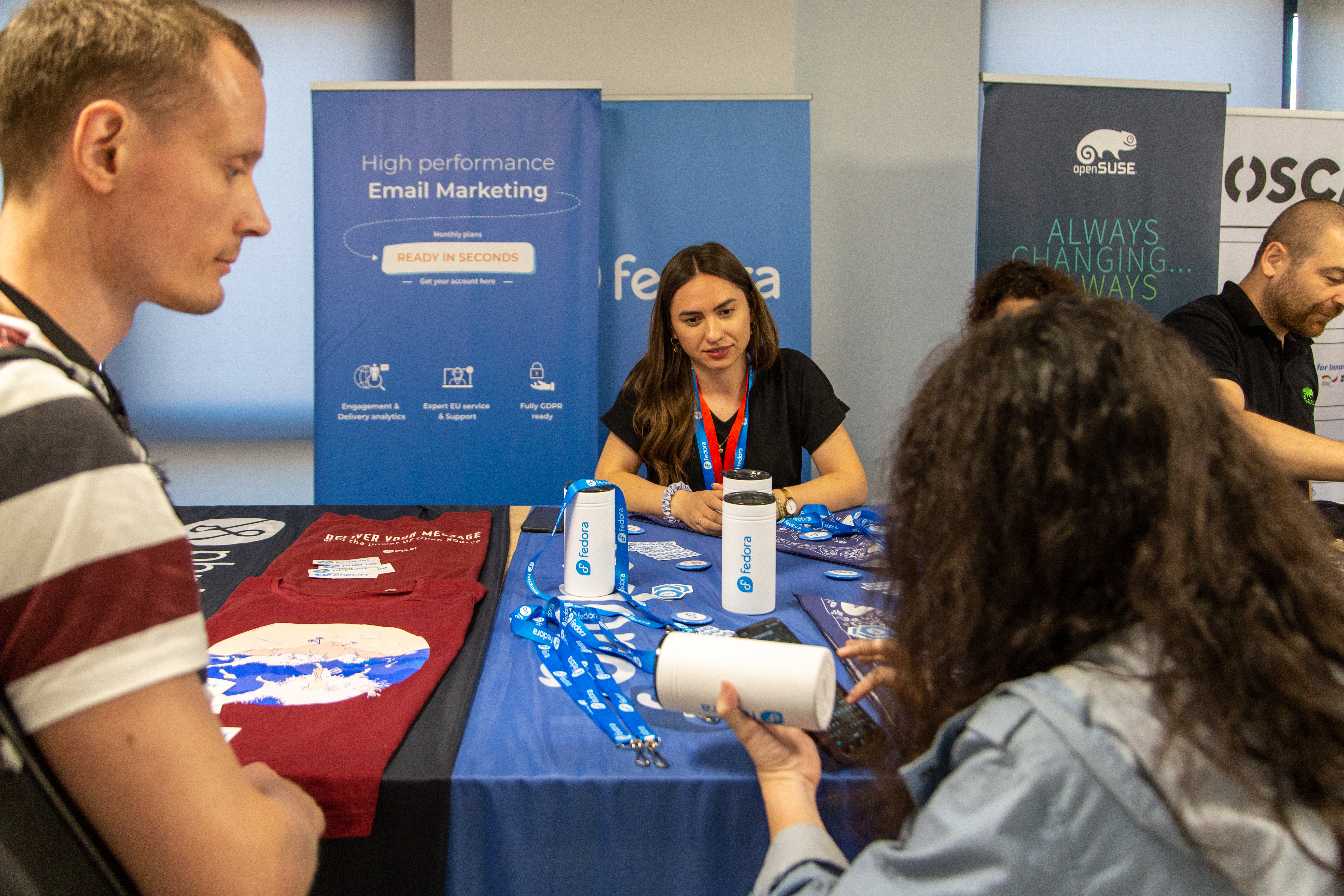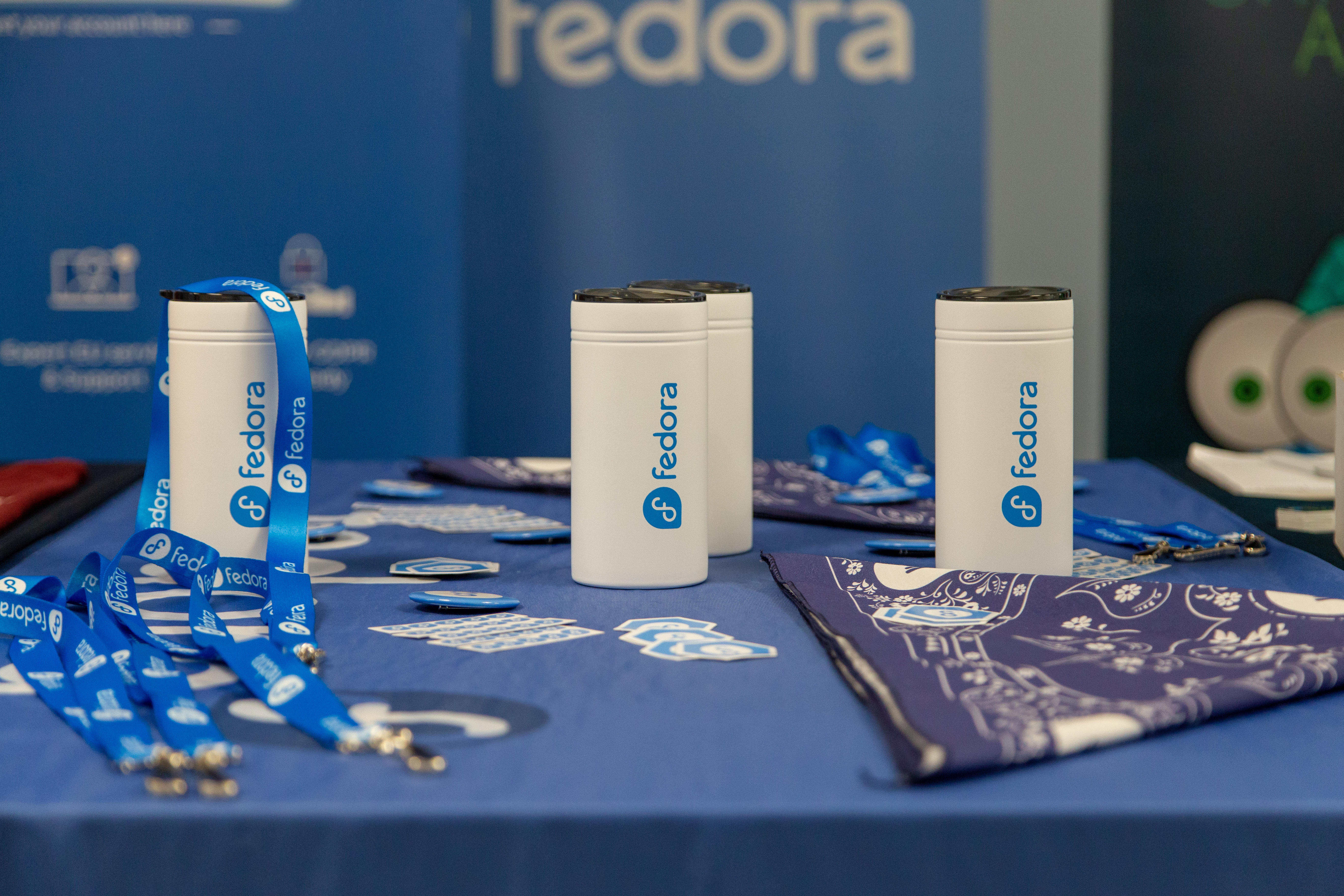 openSUSE Summit
Alongside OSCAL, we had the openSUSE Summit. openSUSE folks travelled to Tirana and held presentations. Douglas DeMaio hosted the keynote presentation of OSCAL2022.
My presentation on "Open Source for Business"
I had a presentation about the importance of meeting digital needs, regardless of industry, for every business. Of course, I approached my presentation from an open source perspective and showcased some easy-to-use solutions that can apply to most Small and Mid-size Enterprises (SMEs).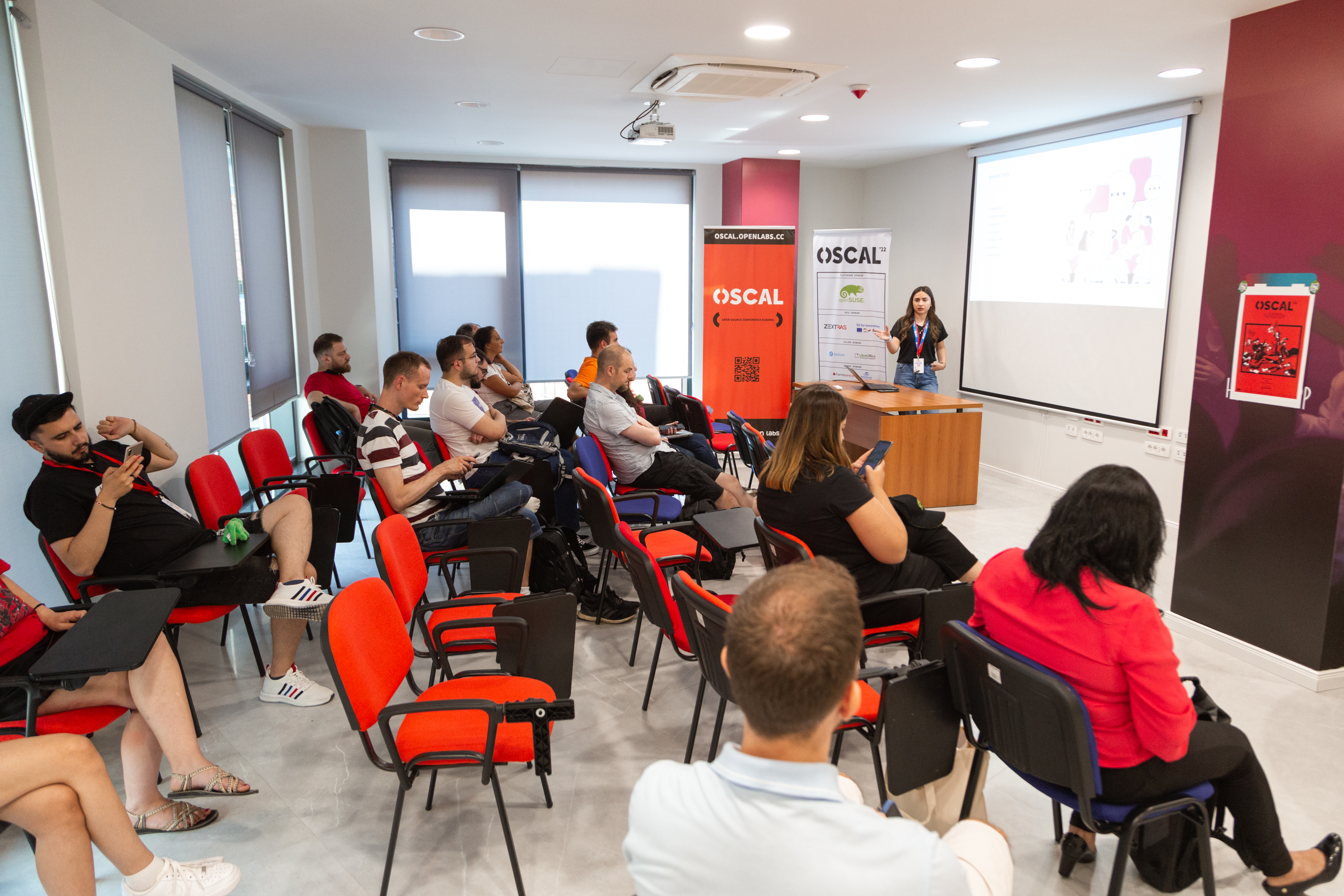 OSCAL is organized on a volunteer basis by the members of Open Labs Hackerspace and very good friends of the hackerspace! The conference would be possible without our amazing volunteers, sponsors and supporters! OSCAL 2022 was sponsored and supported by:
openSUSE
ZexTras & EUforInnovation
The Fedora Project & LibreOffice
homezone.al & EngageTechnology
Stickermule
Tirana Youth Capital 2022 & phpList
A2CNN